Being born by the Aegean Sea, beneath the blue sky and the hot sun, swimsuit has always been my favorite garment.
After completing my studies in business administration, I started travelling for business, holidays or many times for both.
Living all year long in places where it is always summer, I started including more and more swimsuits in my wardrobe.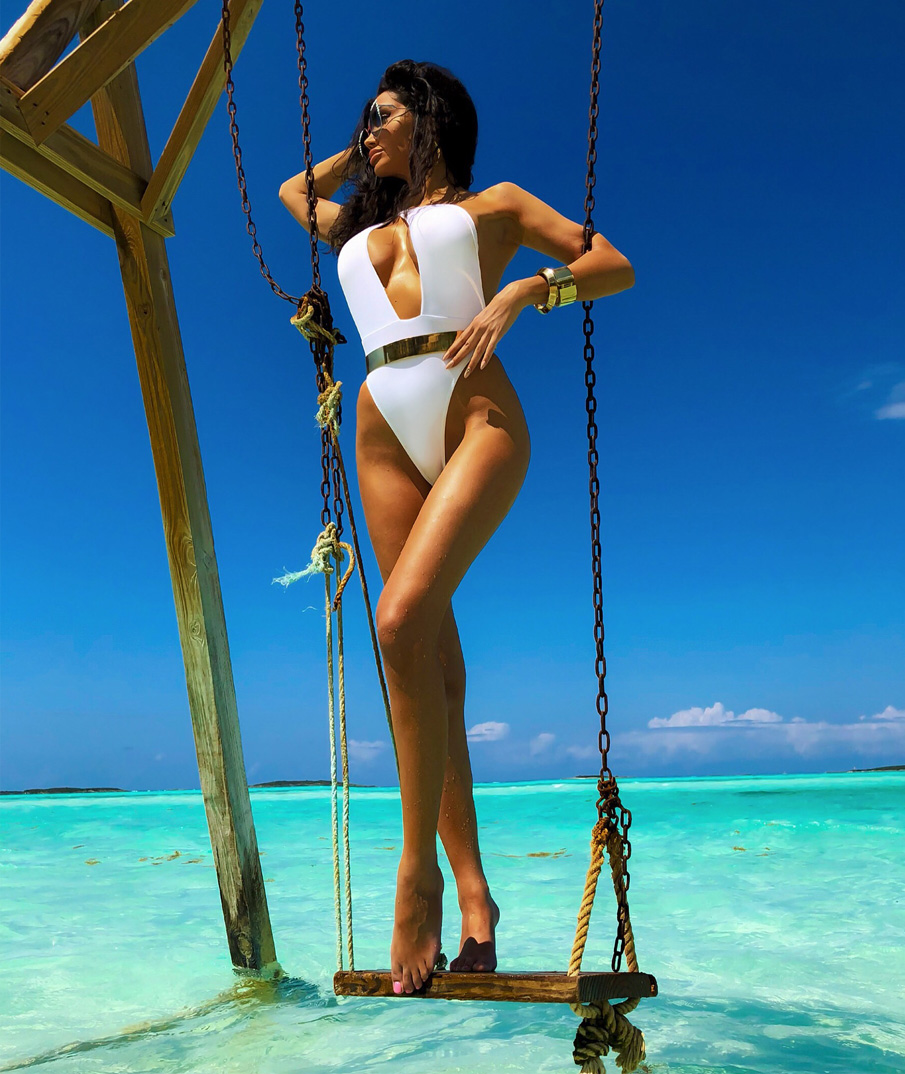 In 2015, I began looking for something different...Something unique…In my travels, I had the opportunity to discover materials and meet people who specialize in the swimwear market place, so using my imagination and my passion for swimsuits along with the significant assistance of those specialists in the field, I decided to create my own collection of swimsuits and beachwear for those women who enjoy not only the sun and the sea just as I do, but as well luxury, either in a meeting at the beach or having a drink by the pool or even dancing all night in a club!
All swimsuits and beachwear were designed and created in my magnificent and spectacular sunny country, one by one with passion for detail and quality, baptize them driven by all those beautiful and exotic places I had the luck to visit so far in my life.
My goal?…Every single woman deserves to feel pretty and unique all year long! 
Universally available and accessible, my premium quality collection will merely make you one of them! 
Enjoy!
INSTAGRAM SWIMWEAR OFFICIAL ACCOUNT: katiapanteliswimwear
FACEBOOK SWIMWEAR OFFICIAL ACCOUNT: katiapanteliswimwear
LINKED IN OFFICIAL ACCOUNT:  katia-panteli